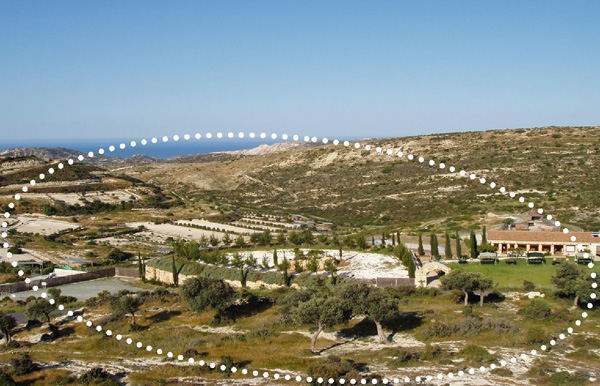 The following study presents a specific proposal for the development of a particular building area, in order to create a rehabilitation centre with a multidimensional role and international scope. Therefore, the project seeks to present assess and evaluate, various techniques and procedures required for the creation of this centre and concludes with particular argumentation and proposals, which will lead to the development and implementation of a high quality, profitable and international oriented rehabilitation centre.
Introduction
In a class all of its own the project offers its residents an active and independent lifestyle in beautiful, elegant surroundings. It is an exclusive retirement resort-rehabilitation centre designed for people who believe that age is a state of mind at any time of life. Set amidst more than 6,000 square meters of spectacular landscaped gardens and in a uniquely elevated position with breathtaking views of the Mediterranean, it's in an idyllic location and has been specifically created for those over 55 who are in search of a carefree retirement and the freedom to choose how they want to live. Moreover, it is worthy to seek the development of the idea of the creation of a rehabilitation centre, which will be operating as a multi dynamic centre for both post operating procedures and recovery purposes or as a retirement resort for elderly people as aforementioned. Although the specific rehabilitation centre will accommodate and treat people or patients in a local and national level, the main purpose and fundamental orientation of the center is to develop those techniques and practices in order to attract people from various places of the world.
Opportunity
It can thus be argued that the whole project is directly or indirectly linked with the medical tourism industry. Undoubtedly, medical tourism constitutes and increasing international tendency, and a special field of the global tourist product. More than 60 countries all over the world have defined and prioritized medical tourism as a basic ingredient and product of their national industry. The global medical tourism market is expected to exceed the amount of 50 billion dollars by the year 2020. In countries like India, Malaysia, Germany, Austria and Hungary, there have been introduced and implemented comprehensive policies in order to generate the appropriate dynamics and build the necessary infrastructure to attract medical tourism.